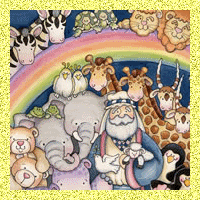 Comments for Blog Candy close 12N Sunday,April 17th



COMMENTS FOR CONTEST CLOSED




but thank you for stopping by!
Welcome to the All Creatures Great & Small Blog Hop hosted by Misty of Delite-ful Gifts. If you arrived from
Darlene's blog
then you are exactly where you should be. If you just wandered onto my blog then maybe you would like to start at the
beginning
so you don't miss a thing! I can't tell you what a thrill it is to be among such talented ladies today. Thank you so much Misty!
Misty is very involved with
Operation Write Home
and recently received a call for kid friendly cards that our Heroes could send home to their children. If you visited her blog you know she loves animals...so there you have it...a blog hop was born! Our assignment ....make a project that involves an animal. Every child loves animals, right?
We just happen to have a new baby in the family so I took this opportunity to create a new baby card.
Just look at that face! Is that not the
sweetest lion you ever did see? I just
adore Peachy Keen Stamps sweet faces!
The Recipe:
Cricut Cart's
Create a Critter
Christmas Cards
Lacey Labels
Paper:Debbie Mumm-Noah's Ark Stack
DCWV
Stamps: Peachy Keen Critter Faces
Sentiment: Manufacturer unknown
Thanks for visiting my blog but now it's time for you to Just keep going straight down the zoo path & stop at each display!
Oh, but wait. I can't send you away without a chance to win blog candy! I have for you today the opportunity to win this Cuddle Embossing Folder and this 100 yard roll of White Seam Binding donated by my sponsors at Zipperstop.com. Can you imagine all the gorgeous vintage ribbon you can make with this. If you need ideas how to dye this the perfect color for your crafting needs I found a great YouTube video that will walk you right thru the process. If you don't win it and want it-simple! Visit Zipperstops e-bay page. They have great pricing and fantastic customer service!
How do you win this? It's easy! Just follow these 3 simple rules:


1.Become my follower if you aren't already and leave me a comment telling me so.




2. Like my new

Facebook page

and leave me another comment telling me you did that!




3.Visit

Zipperstops Facebook page

, "like " them and tell them Kathie sent you!
Be sure to leave me your email address so I can contact you. If I don't have a way to contact you I must draw again.


The winner will be chosen by Random.Org and posted Monday, April 18th.

Due to shopping costs this contest is open to US and Canadian residents only.




Okay, you had better continue your journey now! There is some fantastic talent and more yummy blog candy waiting for you!
Your next stop is the very talented Michelle
from upsy daisy.

Just in case you stray off the beaten path here is your itenerary:
1. Misty…http://deliteful-gifts.blogspot.com/
2. KAndrews...http://www.gettingcricky.com/
3. Amy...http://www.lovetocrop.com/
4. Tanya…http://scrappinkymomma.blogspot.com/
5. Darlene…http://talesoftayandbay.blogspot.com/
6. Kathie…http://kathleessnippitsncricuts.blogspot.com/ <That's me!!
7. Michelle D…http://upsydaisycreations.blogspot.com/ Next in line
8. Sally… http://sallysbitz.blogspot.com/
9. Gill...http://creationsbygillm.blogspot.com/
10. Jen…http://www.memorieswithjen.blogspot.com/
11. Sher… http://www.patternsbysher.blogspot.com/
12. Rhonda…http://scraphappenswithrhonda.blogspot.com/
13. Tara…http://creativeprincess-homemadehappiness.blogspot.com/
14. Vicki…http://www.melovebonoandscrapbooking.blogspot.com/
15. Jen …http://www.jenscraftcorner.com/
16. Dawn…http://iowascrapper.blogspot.com/
17. Martha…http://pattisscrapingtime.blogspot.com/
18. Becky…http://beckscricards.blogspot.com/
19. Anita…http://anitaandbugs.blogspot.com/
20. Kara… http://karassweetcreations.blogspot.com/
21. CheriJ… http://cdjcape521.blogspot.com/
22. Carlene…http://misspinkcricut.blogspot.com/
23. Misty…http://deliteful-gifts.blogspot.com/ <-2nd chance post
Enjoy the hop! Be sure to stop by soon!